Posted on June 22, 2021 by Justin Jagoe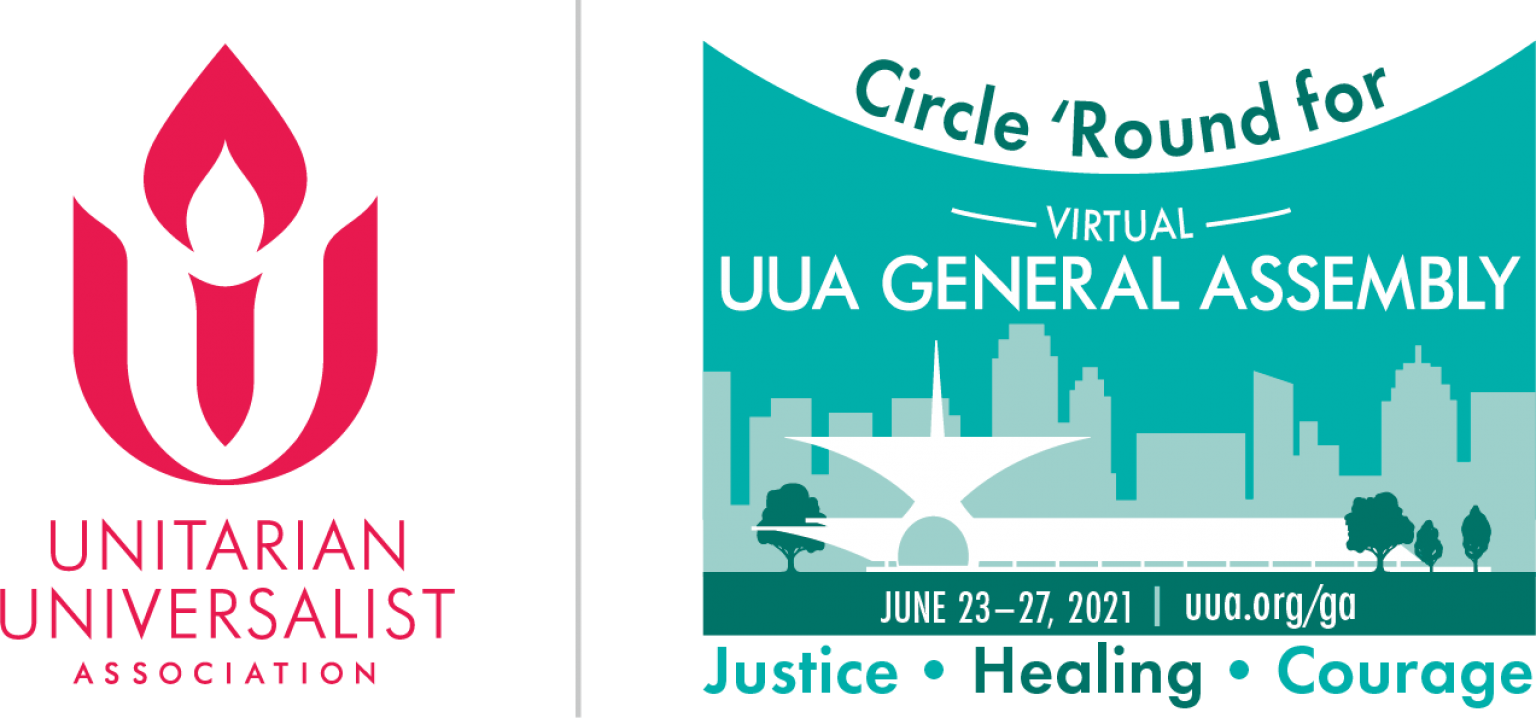 The UUA's annual gathering, General Assembly, is starting this week! And the UUHA will be there.
As attendees from all over gather to "worship, witness, learn, connect, and make policy for the Association through democratic process," We plan on holding brief sessions in GA's virtual Exhibition Hall every day.
Join us on Zoom for Scheduled Events Here!
Daily UUHA Programming at General Assembly (All times are in Eastern Daylight Time):
Introductions to the UUHA (10:00am EDT, Thursday through Saturday)
Meet our leaders and get to know our work a little better!
UUHA Q&A (1:00pm EDT, Thursday through Saturday)
Have questions for us about the intersection of Humanism and Unitarian Universalism? Let's talk about it!
Humanism Today (3:00pm EDT Wednesday through Saturday)
A forum to speak about central tenets of humanism, and vital & emerging topics that are central to our existence as UUs and Humanists. Topics change each day, and are listed below
Events will be hosted on Zoom (link here)
Humanism Today: Our Daily Topics
Wed. June 23rd, 3:00pm EDT - Humanism in Church: Resources and Practices
Do you have favorite readings and hymns that speak to a Humanist life-stance or are inclusive of the traditionally non-religious? Our UU Humanist tradition is rich with resources for celebration and reflection, and there are new directions to explore if we want to build a non-theistic vocabulary of reverence.
Thurs. June 24th, 3:00pm EDT - Humanist Meaning-Making
Some atheists, agnostics and Humanists embrace terms like "spirituality" and "religion" as meaningful to their understanding, while some don't. But most agree that much meaning and inspiration can be derived from life without the supernatural. What sources of wonder, mystery and meaning inspire you?
Fri. June 25th, 3:00pm EDT - Science
In RE and/or Lifespan Learning UUs probably talk about science in our congregations more than most other religious communities. We often incorporate scientific learning in Religious Exploration, Lifespan Faith Development, or whatever term your community might use for educational programs. What are your favorite topics and resources that are meaningful and relevant for Humanists and all UUs? How can science programming help attract visitors and prospective members?
Sat. June 26th, 3:00pm EDT - Humanism and Justice Work
Why and how is working for social/environmental/racial/economic justice important to the Humanist life-stance? Do UU congregations provide an effective base of organizing and support for secular and non-religious folk to get involved in local service and activism? How do UUs and Humanists connect with coalitions that are often interfaith and/or more traditionally religious?
How to Join Us at General Assembly:
Register for GA: It's not too late! You can read more on how to attend online here.
GA's Participation Portal: GA is using Whova to host the conference online this year. Attendees can use the app on their devices or in their web browser. More information is here.
Join us on Zoom: We are allowing our members to join us on all of our events. JOIN US ON ZOOM HERE.