Posted on July 8, 2021 by Justin Jagoe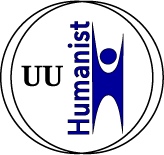 This weekend the UU Humanist Association will hold its Annual Meeting. This is one of our organization's most important events, as it gives the UUHA Board of Directors a chance to meet directly with its membership and it gives members a chance to vote on the proposed UUHA board election slate.
Information on what is expected at our Annual Meetings can be reviewed in the UUHA Bylaws (Article III).
Similar to last year, the 2021 Annual Meeting will be hosted via the Zoom Conferencing Application. We also plan to award our Person of the Year Award to ethical evangelist Jé Exodus Hooper. Read more about UUHA Annual Meeting This Saturday »