I strongly object to the use of religious language and it is a major concern that keeps me from feeling welcome in UU places.
29% (115 votes)
I do not like it but it does not bother me too much.
31% (125 votes)
I have no problem with it. I can translate the words to have non-theistic meanings.
32% (129 votes)
I prefer it. I think religious words are the only appropriate ones for what I believe and that they help convey my convictions.
8% (34 votes)
Total votes: 403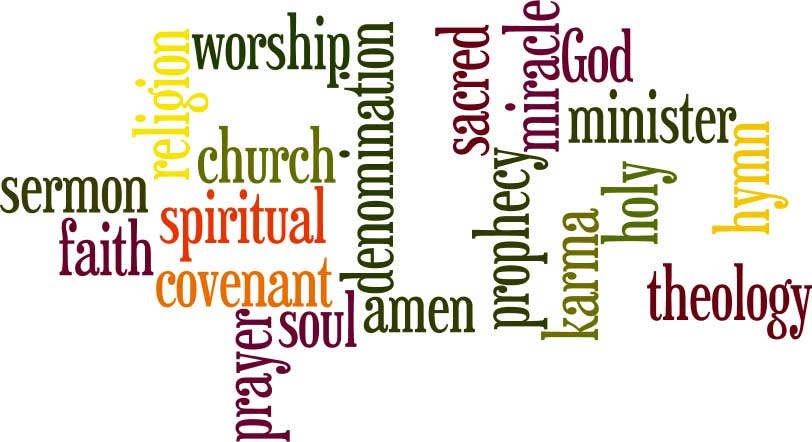 We would like some information about UU non-theists' opinions on the use of words like the ones in the word collage above in Unitarian Universalism. Please respond to this poll if you consider yourself a UU (even if you are not "officially" a member) and if you are a non-theist of any type (atheist, agnostic, humanist, freethinker, ignostic, apatheist, etc.) Once you place your vote you will see the current vote counts.
Please share this poll with your friends so we can get the widest sample possible.
If you would like to elaborate on your answer, please use the comment form below.
Posted on March 31, 2014