Posted on June 30, 2015 by Maria Greene
This is my presentation from the "Freethinker Friendly" part of the "Serving the Nonreligious" program at the 2015 UUA General Assembly in Portland, OR on Friday, June 26. I am Maria Greene, the part-time Executive Director of the UU Humanist Association.
Freethinker Friendly is a program of the UU Humanist Association with the goal of helping congregations communicate to their communities that they are welcoming to atheist, agnostic, humanist, and other freethinkers. You can find out more about the program and register your interest on the Programs > Freethinker Friendly page of this website.
Listen to the Presentation
[A special thank you to Adam Gonnerman for creating the video version of this presentation.]
View the Slides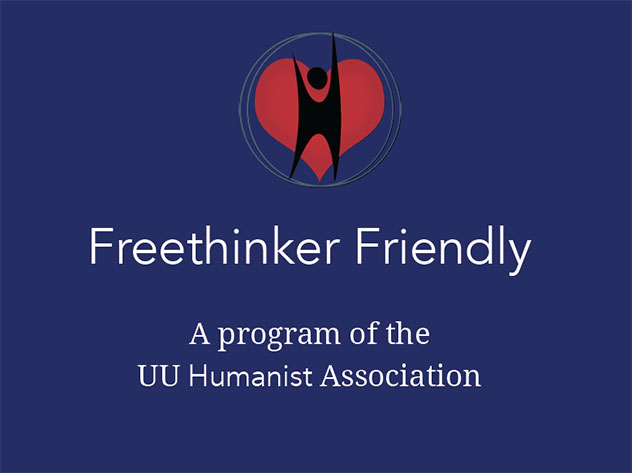 FFPresentation.pdf