Posted on November 8, 2013 by Mary Bellamy
[Editor's Note: This is the first in a series of Local Group profiles that we are doing in order to give members an idea of the variety of types of groups out there and to help share ideas. If you are associated with a local group, please share your profile!)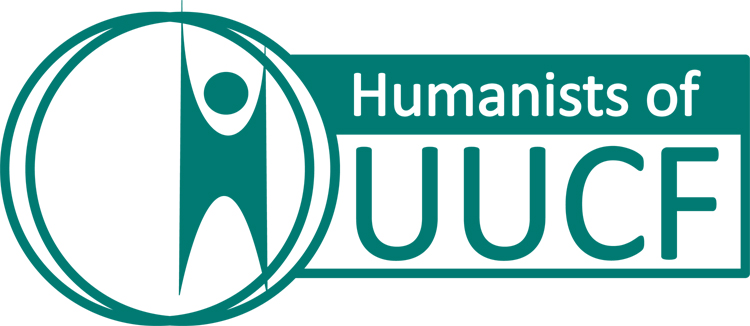 Humanists of UUCF is based at the Unitarian Universalist Congregation of Fairfax, Virginia.
When was the group founded? We had our first regular meeting in September 2012.
When and how often do you meet? We meet monthly on Monday evenings for 90 minutes.
What is your average attendance? It varies greatly from about 15 to 40 attendees.
How do you fit within your congregation's organizational structure? Our group is a chartered small group in the Adult Programs section of our congregation's Education ministry. There is also a separate Humanist covenant-like group that grew out of the same initial discussions among members but is not officially linked to our group.
What kinds of programs have you had?
book talks (Rev. Bill Murry, Becoming More Fully Human, and David Niose, Nonbeliever Nation)
talks about the secular movement (Jason Torpy, Military Association of Atheists and Freethinkers, David Tamayo, Hispanic American Freethinkers, and Frank Bellamy, Secular Student Alliance)
group discussions (What would a Humanist service look like? What does a Humanist do for the holidays?)
Do you have a relationship with any other UU Humanist Groups? Dr. Cliff Andrews of the UU Humanists (Annapolis, MD) has been a speaker for one of our meetings. We exchange meeting information with the AHA (Atheist/Humanist/Agnostic) Group of the UU Congregation of Frederick, MD. We hope someday to have a picnic or some other joint event with both groups.
Are you associated with any non-UU humanist or secular groups? We are a member of the Washington DC Area Coalition of Reason and an affiliate of the American Humanist Association. We have a meetup group and our meetings are also often posted on meetup by the Northern Virginia Chapter of the Washington Area Secular Humanists and the DC Region Atheists Meetup Group. We estimate that between 10 and 30 percent of attendees at our meetings are from one or the other of those groups depending on the topic.
Do you use social media? If so, which media? We have a meetup page.
Are your meetings advertised outside the congregation? In addition to the advertising of our events on meetup , we post information about some of our meetings on local Patch sites (internet news site).