Posted on June 13, 2021 by Justin Jagoe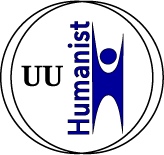 Dear UUHA Members,
Each year the Unitarian Universalist Humanist Association Board hosts the UUHA Annual Meeting. This is a vital opportunity for members to meet directly with UUHA leadership. Items on the Annual meeting agenda include, but are not limited to, elections for open UUHA Board positions, announcement of our UUHA Person of the Year, and a chance to brief members on programming and general updates.
Last year's online Annual Meeting was a smashing success, with UUHA members nationwide able to join and engage in member business from the safety and comfort of their own home. For this year's Annual Meeting, we plan to meet online once again.
The UUHA Annual Meeting will be held a next month via the Zoom Video Conference Application. Members will be able to log in or call in from the comfort of their home and attend the meeting fully online. Specific details about the meeting -- Log-in/Call-in information, agenda items, election ballots, possible Zoom training opportunities -- will be provided in advance of the meeting.
But for now, you can mark your calendars with some important general information:
What: The UUHA Annual Meeting
When: Saturday, July 10, 2021 -- 4:00pm Eastern Time (3:00pm Central)
Where: Zoom Meeting (download Zoom here)
Who: Intended for all members of the UUHA, but non-members interested in Humanism in a UU tradition are welcome to attend!
Again, stay tuned for more information. We will announce further details on the meeting here, on Facebook, on Twitter, and through our Email Newsletter (you can sign up at the right of our homepage).
We hope to see you on Zoom next month! In the mean time, watch this space for more updates, and be safe.
The Board of the Unitarian Universalist Humanist Association