Posted on December 6, 2020 by Roger Brewin
We hope all UUHA members enjoyed our most recent edition of the Journal of Religious Humanism. The time has already come for our journal editors to plan for our first issue of the new year. If you have ever been interested in submitting an article for our journal, we have your next opportunity:
Theme for Vol. 49, Issue 1:
Doubt and Mystery: UU Humanist Ritual and Celebration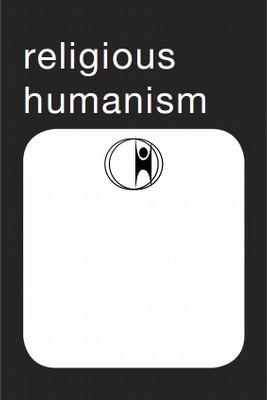 Built around a common calendar of observances, values and practices, this issue will explore such questions as: What does the new age of Secularism and Humanism offer to UU individuals and communities? What does UU religious diversity and polity offer to Humanism? Can an atheist UUism grow and thrive, and how might that happen? What and how should Humanists celebrate?
We seek short articles (200 to 500 words) on the questions above, and on the following subjects, based on programming you have attended, or helped to create or lead, or about which you have spoken or written.
Major Holidays centering traditional Humanist values (science, nature, first Amendment freedoms, etc) such as Darwin Day 2/12; Earth Day 4/22; Banned Books Week 9/19-25; Equinoxes and Solstices.
Occasions reflecting contemporary Humanism (Community and Family Life; Congregational Humanism; Social Justice, interfaith cooperation, etc.) such as New Year's Day (burning bowl) 1/1; Black History Month (emphasis on Black Freethinkers) February; Dr. Seuss's Birthday 3/2; Pi Day (lifting up mathematics) 3/14; Women's History Month March; Ask an Atheist Day, third Thursday in April & September; National Day of Reason 5/1; Stonewall Anniversary 6/28; International Blasphemy Day 9/30; Indigenous People's Day 10/14; Interfaith Thanksgiving 11/22; Transgender day of Remembrance 11/20; Humanlight 12/23; New Year's Eve 12/31.
Best practices for recurring programs such as forums, debates, public speakers and panels, science cafes, Humanist themed services, etc.
Related topics to those listed above - please submit an informal proposal before 12/31/20.
Requirements:
We prefer your words and experiences; please include references when using someone else's ideas.
500-word limit will be enforced; longer entries will, regrettably, be edited down.
Submit your drafts no later than January 31 2021, to the editor, Roger Brewin, at rabrewin@aol.com.
Full disclosure: the editors are human – so shorter, earlier submissions are more likely to be included.
Questions (rabrewin@aol.com OR 773-551-8540) sent by December 31, will be answered by January 2.
Please include a brief (35 word maximum) bio; including Humanist and/or UU affiliations.
Thanks for being part of this exciting process with the UU Humanist Association and the Hournal of Religious Humanism.