Posted on June 30, 2015 by Maria Greene
This is Kevin Jagoe's part of the "Serving the Nonreligious" talk at the 2015 UUA General Assembly in Portland, OR on Friday, June 26. Kevin is the Media Coordinator and Youth Director at First Unitarian Society, Minneapolis and the newly-elected Member-at-Large of the board of the UU Humanist Association.
In this presentation, Kevin discusses the outreach efforts he is involved with at FUS, and encourages other UU congregations to offer things that humanists and other freethinkers are truly interested in.
Listen to the Presentation
[A special thank you to Adam Gonnerman for creating the video version of this presentation.]
View the Slides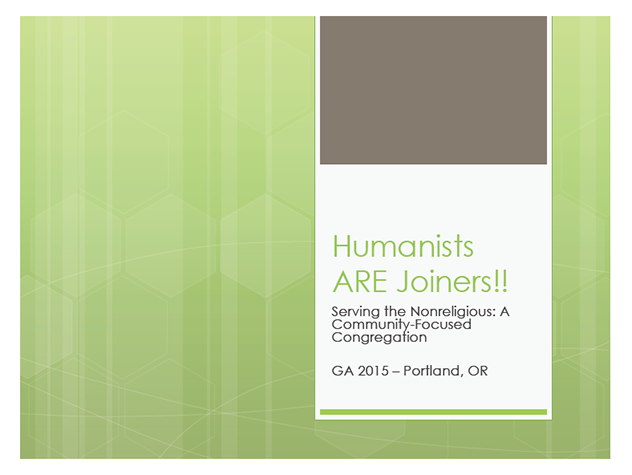 Humanists ARE Joiners.pdf